9 Best Youtube SEO tools
January 31, 2022
2022-06-13 12:16
9 Best Youtube SEO tools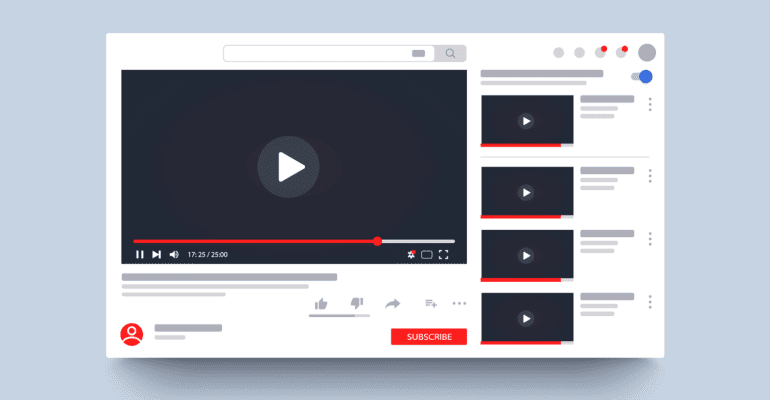 9 Best Youtube SEO tools
Youtube isn't just creating videos and publishing them. It's also about optimizing videos for more visibility and engagement.
Here is a list of Youtube SEO tools that'll assist you in video optimization.
For each Youtube SEO tool, the features, pricing and reviews are discussed in detail. This will help make a well-informed decision about the best youtube seo tools for your goals.
vidIQ is the all-in-one Youtube SEO tool. It comes both as a chrome extension and an app.
Features:
It assists the Youtube optimization process via 4 features:
1. Research
Upon installing the vidIQ Chrome extension, your Youtube interface also shows the backend information for every video you come across. Such as tags used, the keywords it's optimized for, the difficulty level of those keywords and more.
A list of all the currently trending videos is also displayed. You can filter this list according to industries.
2. Discover
When you click on any video, vidIQ generates its scorecard. The score-card reports:
Video Insights
Social Media Engagements
SEO Data
Video Optimization
Youtube channel Stats
3. Audit
It gives you an insight into the SEO performance of your Youtube channel and quick suggestions for improvement.
4. Action
The action feature is a saviour because:
The vidIQ keyword researcher displays keyword suggestions for your video and a real-time SEO score.
It lets you schedule videos
And it suggests the editing requirements for your old videos.
Pricing
It's a monthly payment model. The free plan can be a good start. But offers very limited features when it comes to the chrome and firefox extension.
There are 4 paid plans starting from $7.50/month to $450/month.
Check the complete pricing structure here.
Reviews
Some of the Play Store reviews suggest that it's a great Youtube optimization tool. The only problem lies with the interface sometimes. That too, with the app.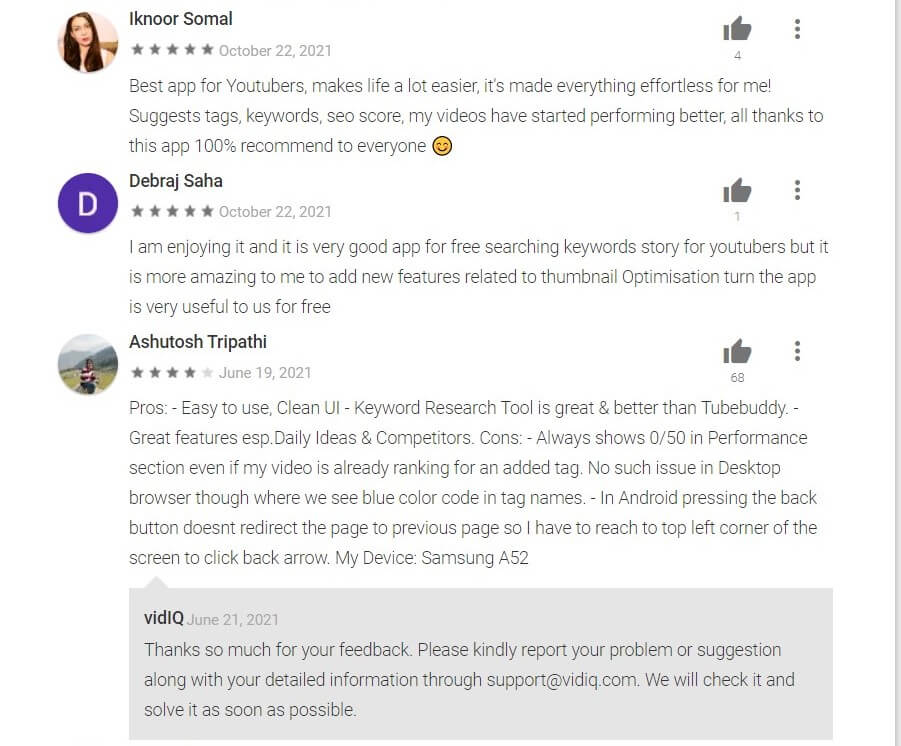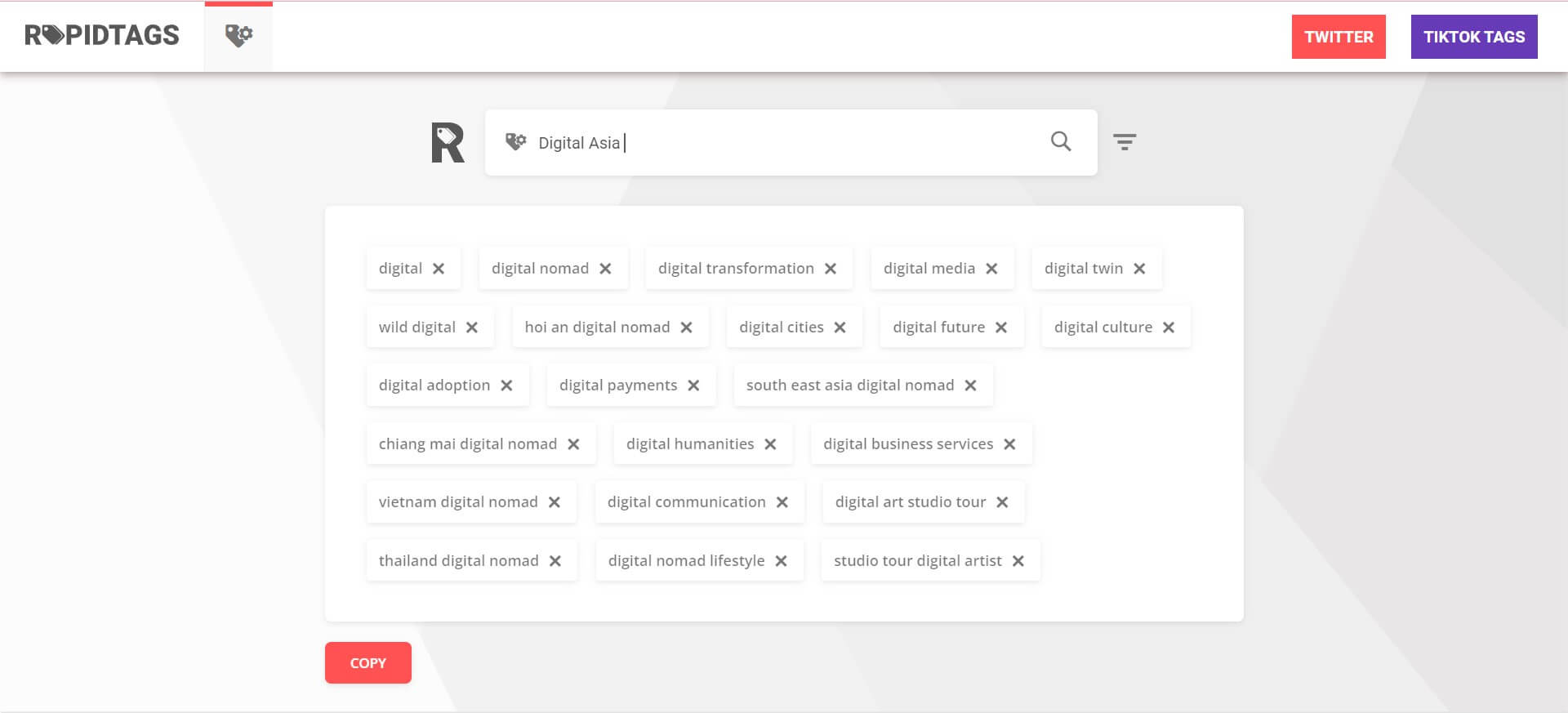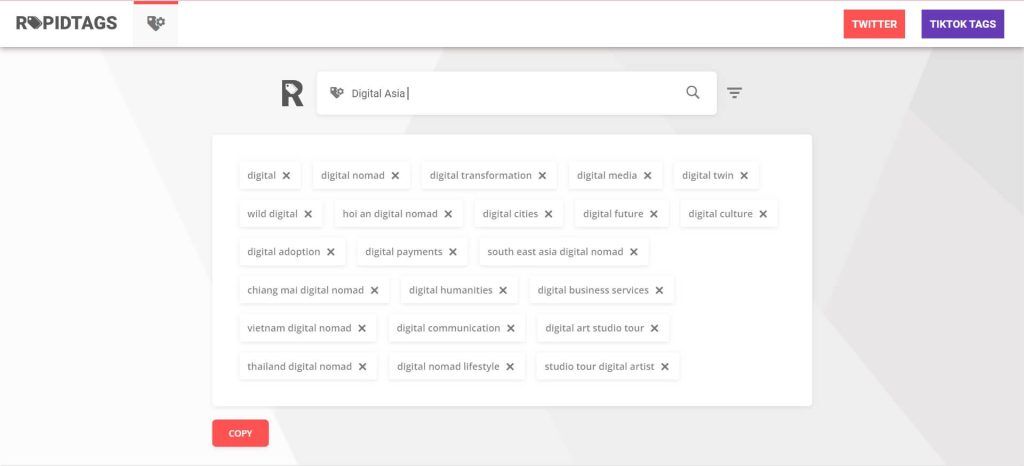 Pricing
It's free to use.
Reviews
According to this review dated Aug 2, 2020, RapidTags isn't reliable when you're using it on mobile.
3. Tubebuddy
Tubebuddy is also an all-in-one Youtube SEO tool.
Features
It offers 4 different features:
1. Productivity
With this feature, you can create embed codes for your videos and playlists.
2. Bulk Processing
Create customized thumbnail templates, card templates, or end screen templates in bulk and upload. Also, remove and edit them in bulk for all your channel videos.
3. Youtube SEO
Assists in Youtube keyword research. It's also a writing tool that gives you the opportunity to write the title and description.
A USP of this feature is the A/B testing tool.
You can create three or more thumbnails. Further, The tool analyses the engagement each of them is likely to receive. When you have that idea, you'll know which one to go for without engaging in a hit and trial.
4. Promotion
Identifies the best time for uploading and live streaming the video.
5. Data and Research
Helps you track the videos uploaded in your niche.
Pricing
The free version doesn't offer many features to work with. There are three paid plans. Pro ($7.20/month) Star ($15.20/month) and Legend ($39.30/ month).
More features get unlocked as one moves from the Pro plan to the Legend plan. Check the pricing structure here.
Reviews
Most of the 2021 reviews suggest that the app's interface isn't good. Most of the time, there are technical glitches and users face trouble loading the app.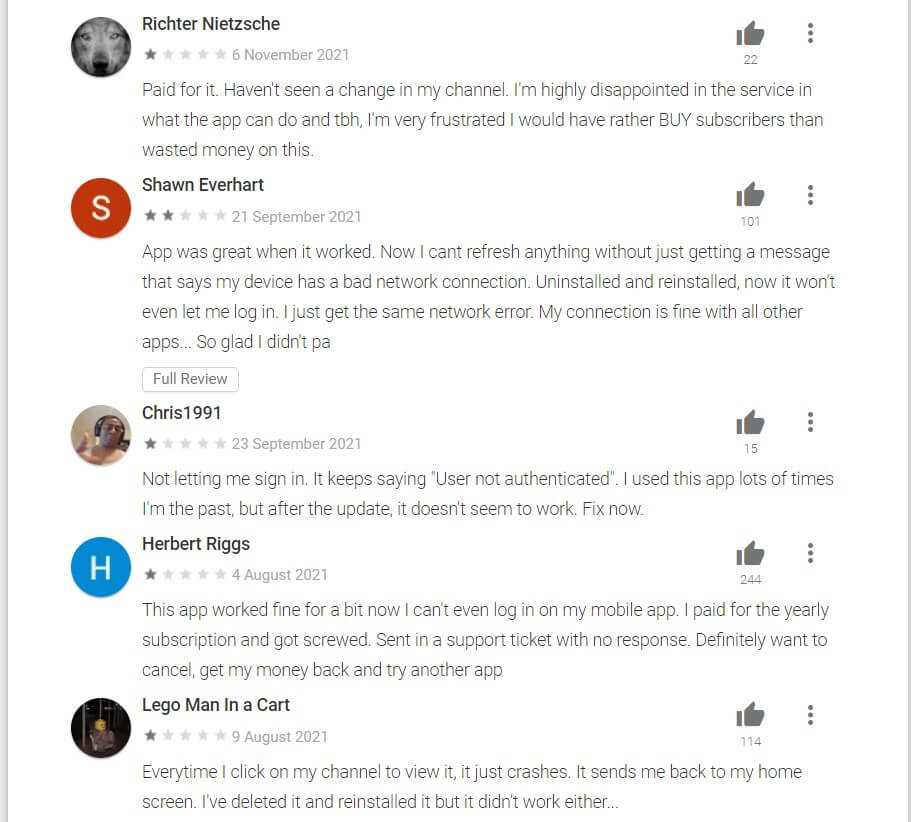 This isn't specifically a Youtube SEO tool.
Features
When it comes to Youtube, RivaIQ offers two features:
1. Social Tracking
Tracks your competitor's performance by getting access to data such as their followers, profile, and post engagement data.
Since it's not a Youtube specific tool, you also get access to data from all other social platforms like Facebook Ads and Google Analytics.
2. Influencer Marketing
Tracks the performance of your specific influencers by enabling its advanced search for keywords, hashtags, and URLs.
Tag a few posts and Keep an eye on their performance by organizing them in one centralized and customizable dashboard.
Pricing
The tool offers 3 plans. You can track competition and get data in all three plans. The higher the plan, the higher you can search.
Additionally, new features open up as one moves to a higher plan.
Check the pricing plan here.
Reviews
These reviews highlight the positives and negatives of the product.
According to a review by Scott Millen, "it's easy to share with clients via customizable slideshows, pdfs, or by creating a "portal" for your client to log in to."
He also highlights "Managing companies within your installation aren't always easy. if you run out of slots for companies (based on your subscription tier) you end up having to swap companies frequently to get the reporting you need."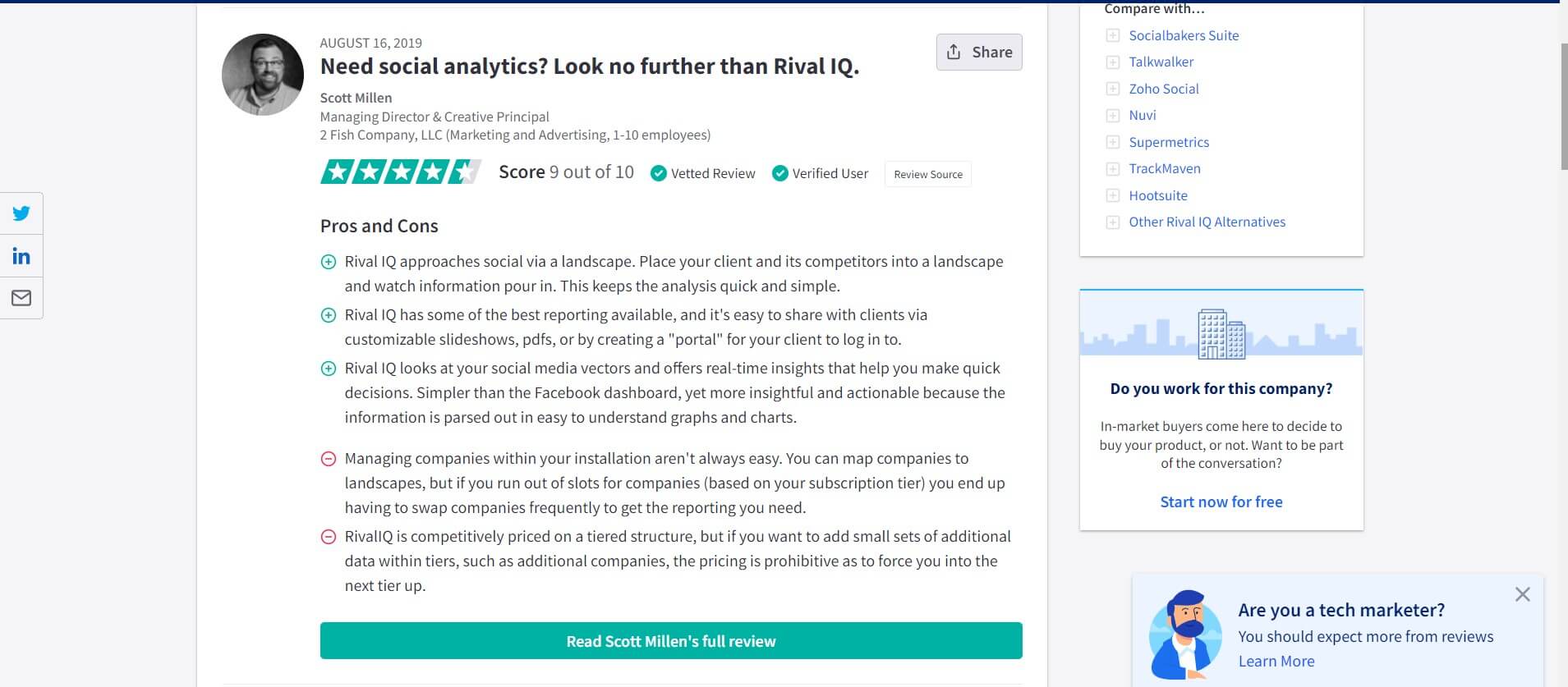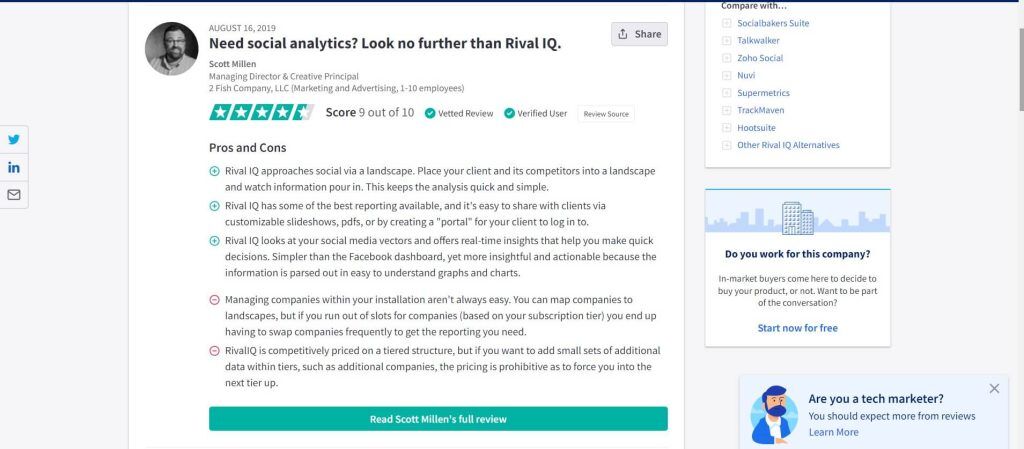 Another review by Aimee Loungo quotes: "The analytics are a bit weak from an Instagram standpoint. The reach data is not provided as a monthly total and that is something that I needed every month for reporting".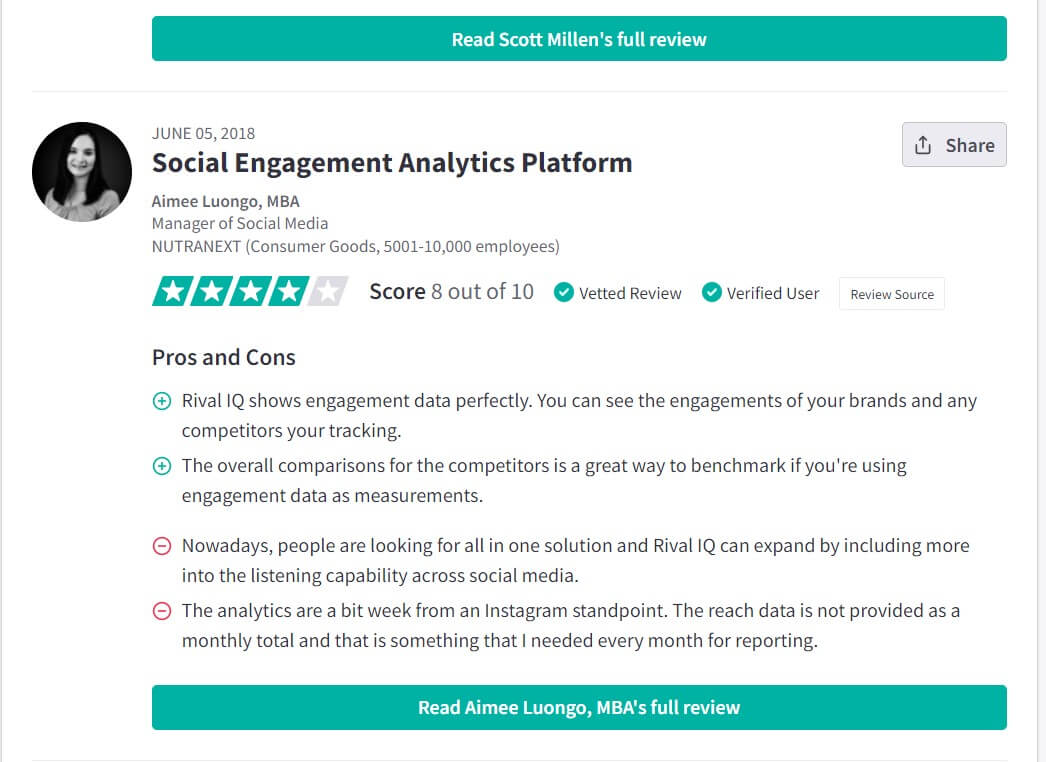 Another review states: "I do wish more historical data was available. I think it only goes back 1-2 years, or when it was originally set up. Wish it were lifetime data for a channel"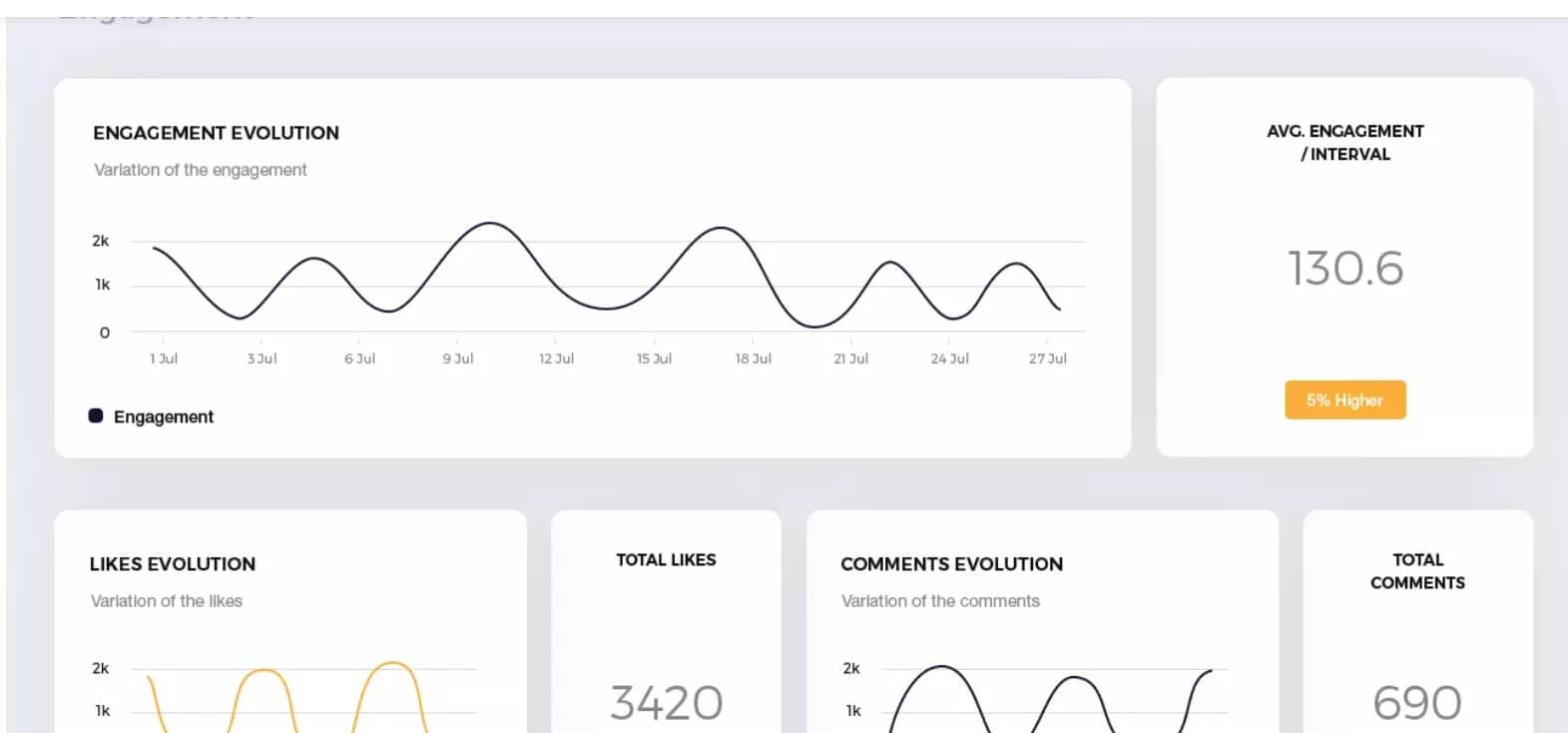 For your competitor's performance, It tracks metrics like:
Videos
Engagement
Average engagement rate
Subscriber Growth.
Pricing
There are two plans. One for Social media managers and the other for agencies.
In the case of the Agency plan, you get more credits for the features in the "social media manager plan" and some custom features. Both plans give a free trial for 14 days.
Check the pricing plan here.
Reviews
A lot of reviews praise the constant improvements and great customer service.
Another review stated:
"The best thing about Social Insider is regrouping all information and analytics allowing us to monitor the performances of the campaign in one tool". The same review also stated, " We would love to see Pinterest reporting added to the software".
One more review suggests that the image charts aren't editable.


It specializes as a Youtube Influencer Marketing tool.
There are two interfaces. For influencers and brands separately.
Features:
The tool offers the following features for Youtube SEO:
1. Youtube Compare
Compares competitor's channel growth
2. Youtube Calculator
Calculates the monetary value of your Youtube channel.
3. Top Youtuber List
A list of top Youtubers in a niche. You can sort it according to various filters.
4. Most Viewed Videos
A list of trending videos in and out of your niche.
Pricing
Offers a free trial. More features and more searches get unlocked as you move forward. See the complete pricing plan here.
Reviews
Most of the reviews give it a 4-5. But, since its USP is Influencer Marketing, it's not worth it if you won't be using it for influencer marketing.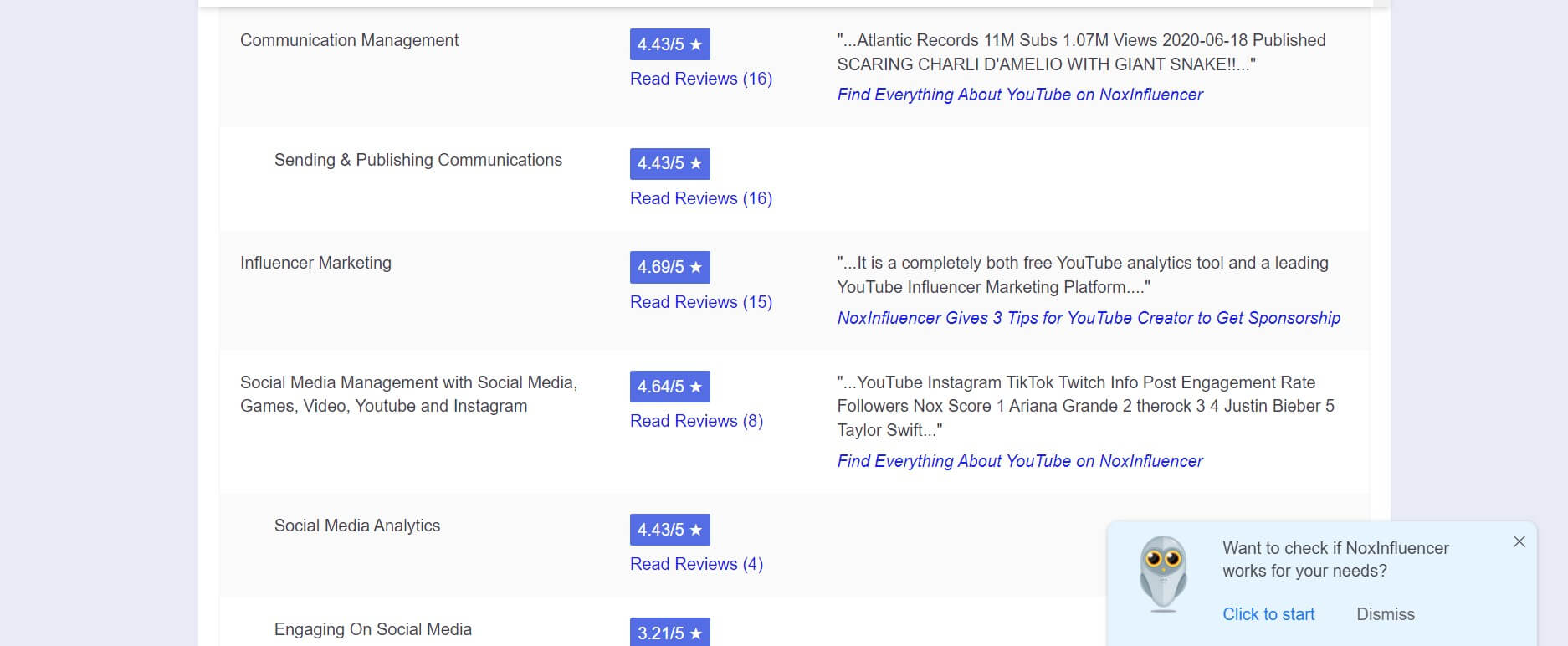 It allows you to create a dashboard of various social media channels.
Features
The dashboard tracks your performance across social media platforms at this one-stop platform. The Youtube part of the dashboard shows information like views, comments, favourites, likes, and subscribers.
Pricing
There's no free plan
It has 4 paid plans. The Starter ($19/month), The standard ( $29/month) , the Pro ($49/month), The Premier ($89/month). As you move to a higher plan, the total number of dashboards increases.
Reviews
A lot of reviews praise the tool's user-friendly interface and integrations.
Different reviews highlight the following cons. Firstly, The data isn't updated in real-time. Secondly, Whenever you change the configuration of your social media, the historical data gets deleted.
Have a look at the official announcement.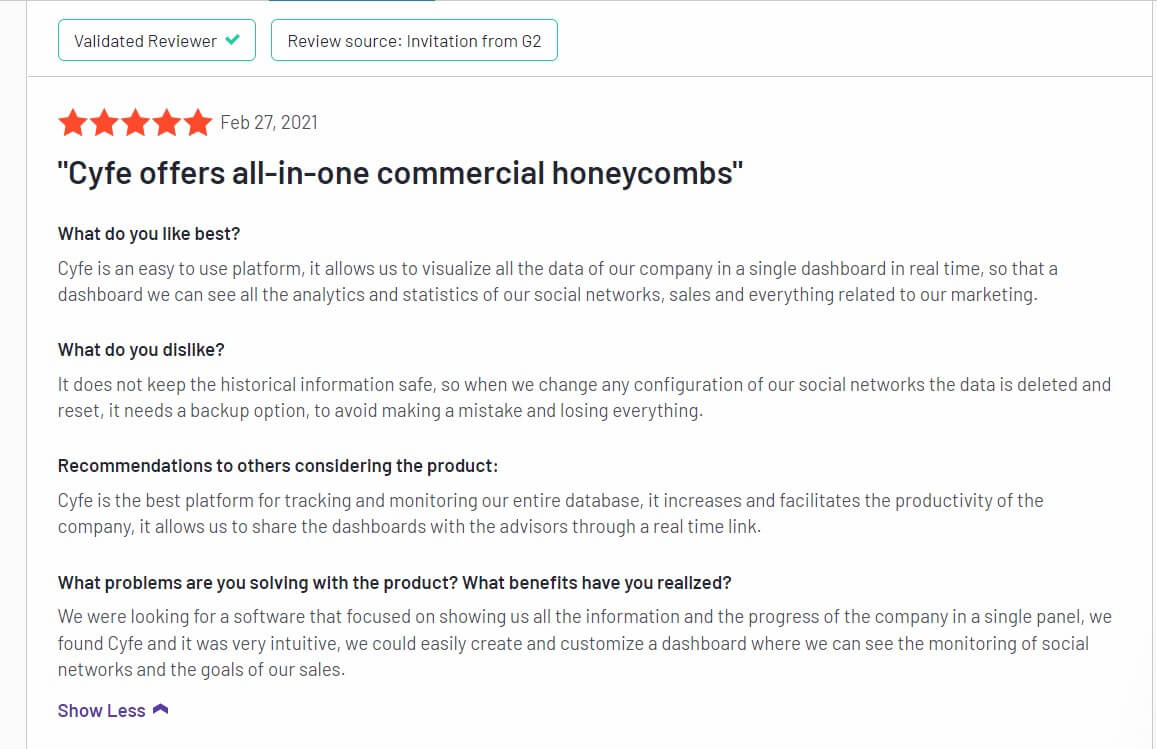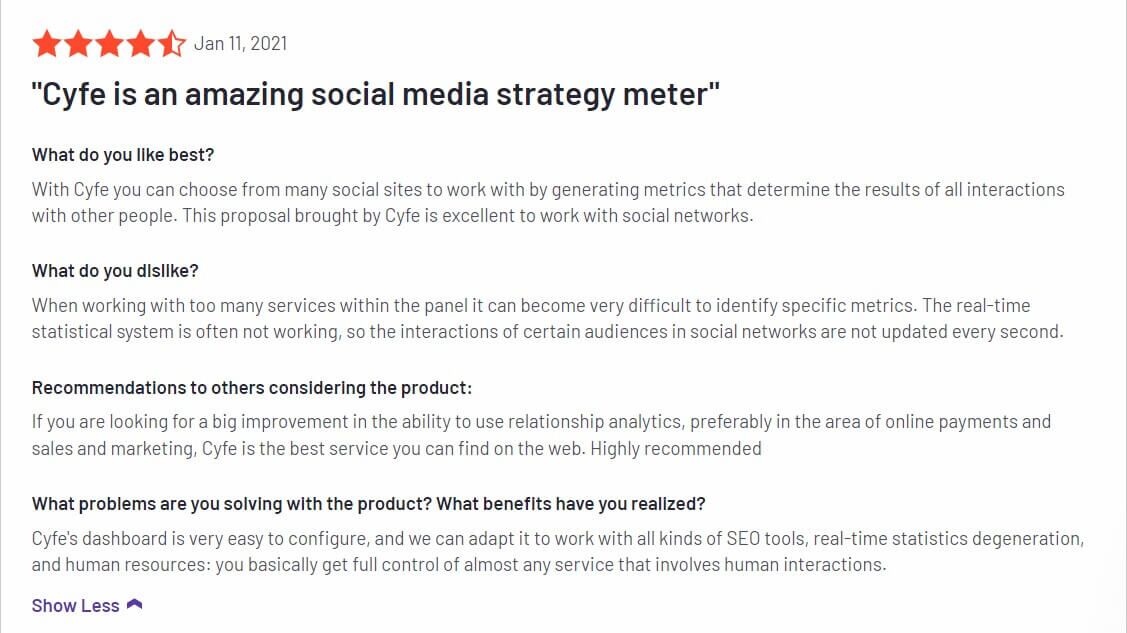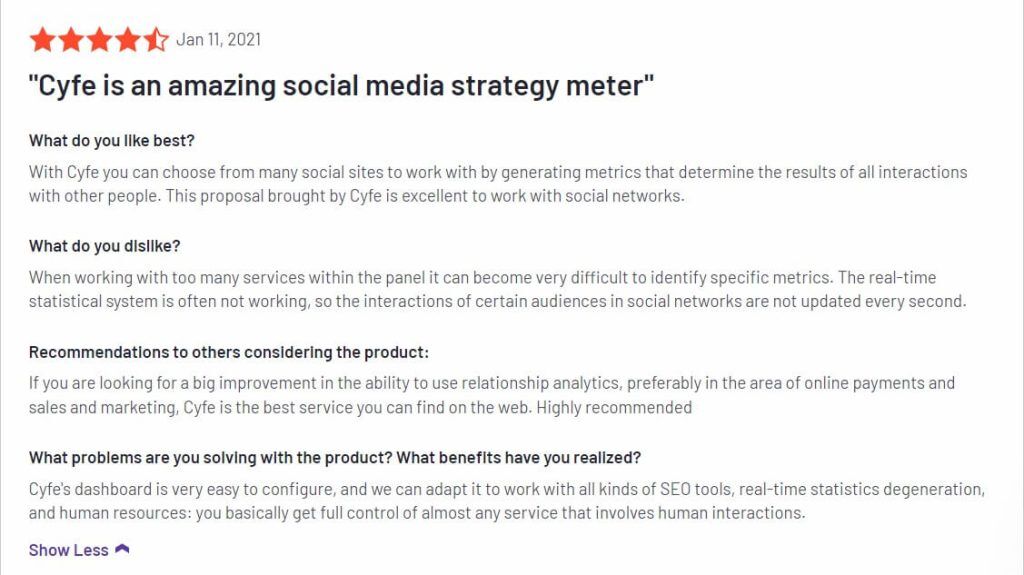 It's a keyword research tool. But not Youtube specific.
Features
You can search for long-tail keywords related to your seed keyword. The tool shows a number of recommendations for free. However, the data for each of the recommended keywords is unlocked only in the paid version.
One of the advantages is that you get a lot of free searches.
Pricing
The tool offers three plans. The higher the plan, the more keyword filters can be applied. And the more keywords you can export and copy to clipboard. Check the detailed pricing structure here.
Reviews
There isn't much data available about its reviews and ratings.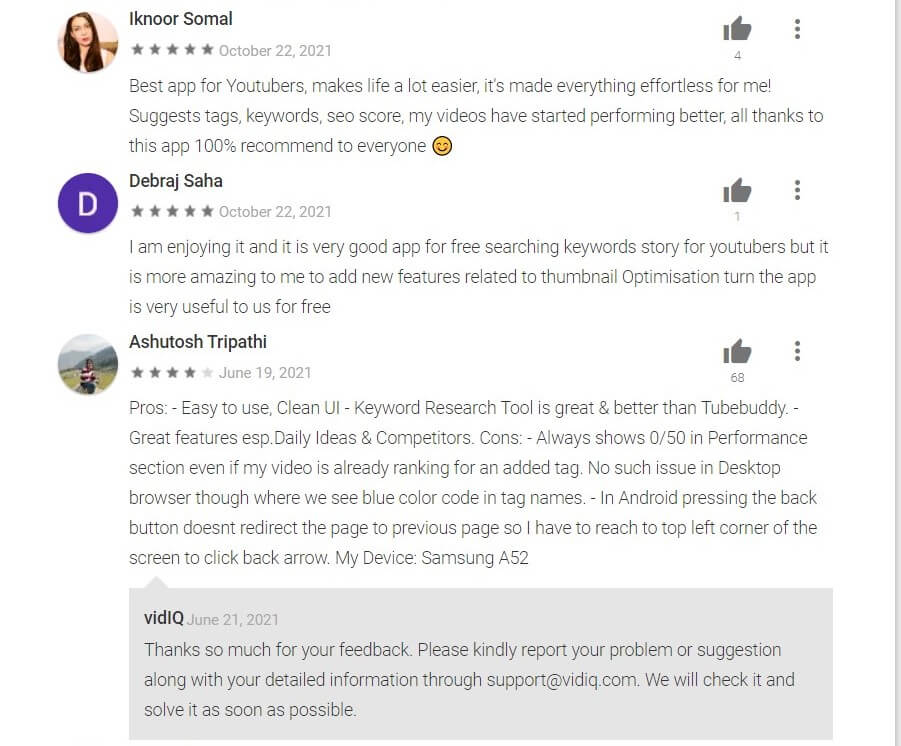 It's an all-in-one Youtube SEO tool.
Features
Tube Ranker offers the following features:
Channel audit
Keyword tool
Rank Tracker
Tag Extractor
Hashtag generator
Title generator
Pricing
Tube Ranker has two paid plans. The Basic plan ($19/month) and the advanced plan ($49/month).
Check the pricing structure here.
Reviews
We couldn't find enough reviews for this tool.
Which Tool To Buy?
Youtube SEO is a creative process. And so, no one can decide the best youtube seo tools for you, but you.
Every tool has its pros and cons, what we (Digital Asia Community) give some idea in this article. Decide according to what you can compromise and what you can't.